Pirate Game On How To Multiply Fractions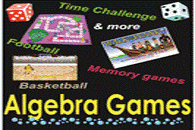 Multiplication of fractions Pirate game for 4th, 5th, 6th and 7th grade students.
The pirate game has been used in the current exercise to aid students to review questions related to multiplication of two fraction values. The main focus is on basic fraction skills and students with a great mental math ability have a great chance at this game. The goal of the game is to sink the ship of an enemy pirate while the goal and learning outcome is to learn how to multiply two fraction values. Game based learning is a key approach which eases the tension of a math class and brings down the anxiety amongst students. The pirate math game is an exciting and relatable concept; kids get excited about pirate games. The problems are accompanied by multiple answer choices; only one is correct. Select the correct answer and submit and earn points as you play.
fun learning online. Math Games | Math playground | Math quizzes | Cool math games | Free Math test