Pirate Game On How To Convert Decimals

To Fractions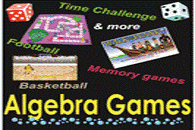 Convert Decimals To Fractions Wheel of fortune Game - grade 4, grade 5 , grade 6 and grade 7
Treasure hunters are always on the lookout of hidden treasure particularly in hidden places. You must have watched cartoons which show how pirates engage in battles while at sea. This game integrates the concept of pirates on the high sea fighting against anyone who tries to reach the Treasure Island. It a math pirate board game played with a dice and a chip. As students click and roll the dice, they are prompted to answer questions. Each correct question answered gives a student the chance to move from one space to another. However, as mentioned earlier, there are pirates on some islands and if you land on such a space, you will be sent back to start.
This game is fun and students gain a lot when they have fun while studying. In this game, the goal is to learn how to convert decimals to fractions. For more practice, resort to the quizzes section or download worksheets, print them out and get the required practice.
Math video games | cool math game for kids | interactive online classroom game | math tests free online.