Pirate Game On How To Convert

Fractions To Decimals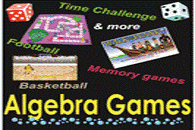 Convert Fractions To Decimals Pirate Game - grade 4, grade 5 , grade 6 and grade 7
Conversion of fractions to decimals pirate game – This is an interactive online math board game for teachers, students and parents. It is not only about the fun of it but also about the learning that goes with it. Think about pirates and boats each trying to find a hidden treasure on an island. Think about the battles that occur during the process. This game captures the concept into a simple battle between two pirates on two ships. In solving the problems in this game, you will become one of the pirates. The pirate who gets the most amount of questions correctly gets a chance to sink the opponent's ship. Besides sinking the ship, players will also see their score at the top of the game as they play.
This math game can be played both on a mobile, tablet or computer. Hence it is always available for review both in the classroom and at home. It is free and always online.
Math video games | cool math game for kids | interactive online classroom game | math tests free online.